Team Overview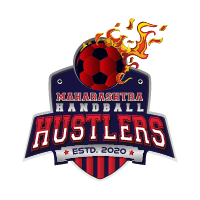 Maharashtra Handball Hustlers
---
| | | | |
| --- | --- | --- | --- |
| Leagues | 0 | Total games | 0 |
| Wins | 0 | Losses | 0 |
Ranjana Kent is a woman entrepreneur who has forayed through the world of entertainment and real estate, firmly entrenching her mark across both verticals before foraging into the world of sports. A producer, an exclusive channel partner for the Raheja Group in the United Kingdom and the United States Of America, Ranjana has had global exposure to the world of sports and especially Handball which caught her fancy during her travels through European countries.
When Ranjana heard about the start of The Premier Handball League, she immediately reached out, having being exposed to the sheer skill of the game and its entertainment quotient. Ranjana took on Maharashtra and her team is called The Maharashtra Handball Hustlers. She is the sole female team owner for The Premier Handball League and her vision is overarching for the sport of Handball in India. With her team, The Maharashtra Handball Hustlers debuting in season 1 of The Premier Handball League, Ranjana intends to firmly support her athletes and enable them to shine as the strongest athletes in the League while developing the way forward by way of clubs and academies to support the athletes of Handball in Maharashtra across age groups and genders.
Says Ranjana, "Being born and brought up in Mumbai, a city where dreams and adventures go hand in hand, I've always had the yen to go after things which have an element of risk associated with them and so, now you can probably imagine what got me here! To me, it simply feels good to be lost in the right direction. For me, the sky has never been the limit! And so, anything mundane- and it's definitely not for me. Every time I looked at Nita Ambani, Preity Zinta or Shilpa Shetty during the IPL, I had that itch somewhere deep down inside me... But, to be honest, Cricket has never been my thing. It's not unknown that good things take time and so, just like that, thanks to Mrinalini, I was introduced to The Premier Handball League! Here is a sport which requires agility, speed, guys, gumption, and the guile to be a winner! Hence the name "Hustlers"! Being an entrepreneur myself, I immediately feel Handball in India's immense untouched potential in reaching international standards and making it to the Olympics. Believe me, it's going to be the next best thing that's happened to the field of sports in our country. I would just like to conclude by saying-
MHH is as much YOURS as it is OURS. It's now time to shower us with all your love!"